Saturday's Free Daily Jigsaw Puzzles
It's Saturday, and I have a two for one special today. Instead of one jigsaw puzzle, you get two.
The first one is of some dolphins. It's a pretty picture, and heck, everyone likes dolphins.
The second jigsaw puzzle is a surprise puzzle. In fact, it's a smart surprise.
The subject of the puzzle is something that was months in the planning, and it took me an entire weekend to do. I'm a bit pleased with the end result of my efforts.
Enjoy!
Dolphins Jigsaw Puzzle
Beginner
Easy
Medium
Hard
Tough
Smart Surprise Jigsaw Puzzle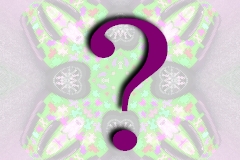 Beginner
Easy
Medium
Hard
Tough