For today's jigsaw puzzle I actually give you two of them to enjoy.
I know not all religions celebrate the Christmas holiday, but everyone should feel that peace on earth is a worthwhile thing to hope for.
I offer best wishes to those in service to our country, especially those that are far from home.
Here's our first jigsaw puzzle:

Beginner Easy Medium Hard Tough


Here's the second one: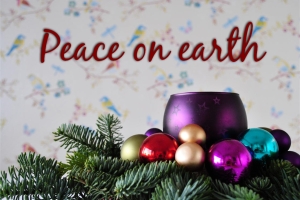 Beginner
Easy
Medium
Hard
Tough
If you like the free jigsaw puzzles, please buy me a cup of coffee. Thank you!